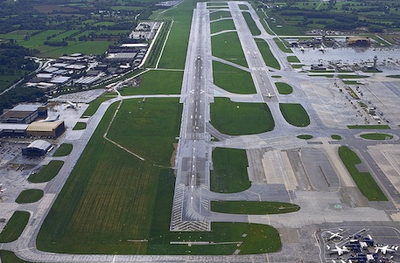 Gatwick airport is a medium national airport in Britain near London. The airport serves upper Europe and can operate aircraft as large as a Boeing 737.
Statistics
[
]
Starter Money: $42,000
Money owed after buying as hub:$60,000
Size Category:Medium Airport
Runways:2 Paved
History:This airport has a clean safety record, a Good condition runway, but in 2011 a GatJet Boeing 767 Crashed here ending Gatjet.
Airlines as Hub
[
]